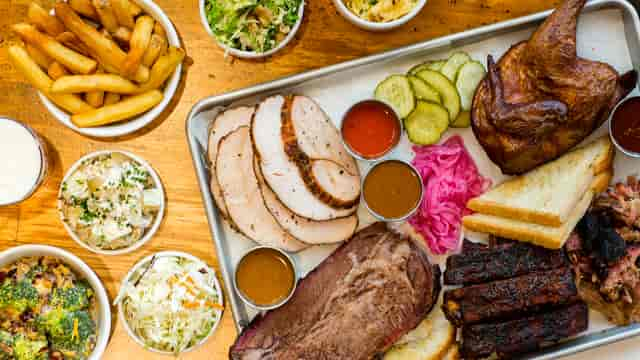 Smokehouse. Kitchen. Bar.
LANDMARK | CLEVELAND, OH
DINE IN & CURBSIDE NOW OPEN 7 DAYS A WEEK!
Monday-Friday 11am-9pm
Saturday-Sunday 9am-9pm (Brunch Until 3pm)

Memorial Day 9am-9pm (Brunch Until 3pm)

We are offering a variety of new options for take-out! Our new offerings include bulk smoked meats by the pound (served hot OR vacuum sealed and ready-to-heat), family BBQ packs and taco kits, plus beer and wine to go.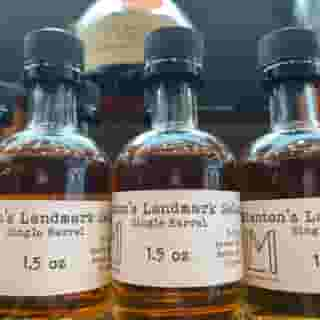 NEW! Carryout Bourbon Options
We're now offering a rotating selection of bourbons to accompany your meal.
WELCOME TO LANDMARK
Breakfast. Lunch. Dinner. 

Landmark is a smokehouse, kitchen & bar located in Cleveland, Ohio. Our focus is to provide authentic smoked meat & barbecue using our all-wood-burning J&R Oyler 700 which crafts Cleveland's finest smoked meats. We pride ourselves on our rare bourbon selection and craft cocktails. We source local and all-natural products as well as providing vegan, vegetarian and gluten-free options so that our menu caters to the masses. We believe in going the extra mile to provide authenticity in everything we create.
About Us
Landmark Barbecue Restaurant located at 11637 Clifton Blvd in Cleveland, OH. We are open Monday-Friday from 11am-10pm and Saturday and Sunday from 8am-10pm. Call us at (216) 230-4040.